Vinyl Lettering Info
+
About Vinyl Lettering
Vinyl lettering is self-adhesive ready to apply lettering with no background.
Our vinyl letters comes pre-spaced in words and held in position in between application tape and backing paper.
Vinyl letters can be applied all at once or cut apart and installed in separate pieces.
Masking tape and backing are both discarded during the application leaving the vinyl lettering.
Letters are removable, but not reusable.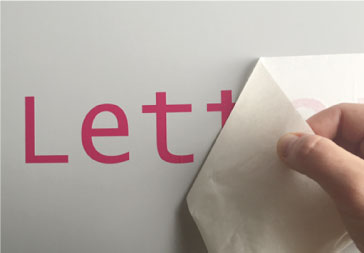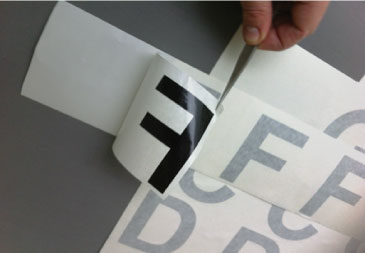 +
Areas of Use
Vinyl Lettering is a perfect choice for many applications. Our lettering can be applied to windows, vehicles, walls, cars, boats, yachts, storefronts and virtually any smooth surface.
+
Quality and Durability
We use only the best quality leading brands materials to ensure the durability in the harsh Australian weather conditions!
Our vinyl is UV-resistant, has excellent dimensional and colour stability
We provide a wide range of materials with up to 7 year outdoor durability.
All decals are high-precision computer cut, manually weeded and individually quality checked.
All orders are carefully packed to avoid any risk of damaging during the postage
+
Easy Installation
All decals come ready-to-apply.
Installation is easy and no previous experience is necessary.
Detailed installation instructions provided.
+
What is Vinyl (PVC)
Vinyl Lettering is made of self-adhesive PVC film.
Polyvinyl chloride (PVC, or vinyl) is one of many different types of plastics.
Vinyl is one of the most common plastics in the world because of its versatility.
PVC is a thermoplastic.
One of the benefits of this is that it can be recycled.
On our Website you can
+
Design Vinyl Lettering
Design Vinyl Lettering
Enter multi-line or single-line text
Choose from wide range of colours and fonts
Customise font style, text alignment
Select pre-made symbols and graphics
Flip text horizontally for reversed lettering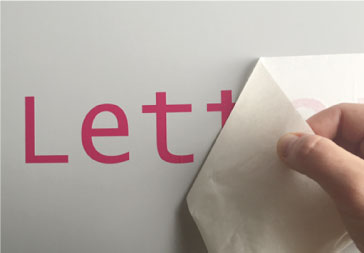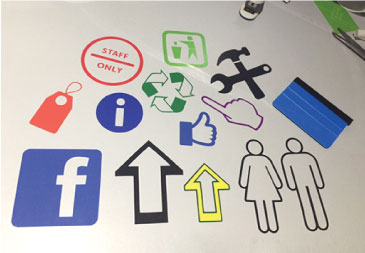 +
Select specific Colours and Fonts
In case you have a specific colour or font that are not on our website, simply send an enquiry on "Contact Us" page. You can optionally attach any relevant files such as fonts, images etc
Production and delivery time
+
Production
Orders are produced and shipped within 2 - 3 business days. Orders over $1500 may take 3 - 5 business days to process and post.
+
Shipping
Orders shipped within 2 – 3 business days
Delivery time depends on Australia Post, shipping method you choose and how remote your location is